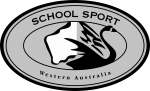 GENERAL
PRE EVENT
DURING EVENT
POST EVENT
FINANCE
FORMS
GENERAL
SPORT COORDINATORS – GENERAL
The information in this section is for all SSWA appointed Sport Coordinators. It is to give you a step-by-step guide to how we operate our Champion Schools competitions and the timeframes the office needs to coordinate financial aspects. Please read through what we have outlined as PRE, DURING or POST event along with the FINANCE requirements. If you think there is any information that isn't currently listed and would be helpful for other Sport Coordinators please email the office on 
school.sport@education.wa.edu.au
GENERAL
SPORT COORDINATOR APPOINTMENTS
SSWA appoints Sport Coordinators for a 2 year term at the Annual General Meeting in March/April each year. See the 'FORMS' page for a copy of the Nomination Form & Roles & Responsibilities
COORDINATOR'S APPOINTMENT LETTER
Once your appointment has been confirmed you and your school principal will receive an appointment letter.
COMMITTEE MEMBERSHIP
Names of confirmed committee members for your sport including State Sporting Association representatives need to be finalised. An SSWA Office or Management The Sport Coordinator is required to meet with the SSWA Office at least twice during the year.There is a POST EVENT AND PLANNING MEETING. It should be held within 1 month of the completion of the Champion Schools Event to finalise the current year's event and plan for the following year.A PRE-EVENT MEETING needs to be conducted where a timeline, competition format, rules, and risk management all need to be discussed and finalized to ensure that every thing is in place for the year.Committees may need to meet on other occasions to ensure successful operation. These meetings are also designed to ensure full knowledge of SSWA policy, as it applies to the management and coordination of an SSWA Champion Schools Competition See 'FORMS' page. Please ensure meeting minutes are recorded and forwarded to SSWA. Representative is allocated to assist you with your sport.
PRE EVENT
DURING EVENT
POST EVENT
FINANCE
FORMS