SECONDARY CHAMPION SCHOOLS SWIMMING
D Division – Thu 7 March 2024
C Division – Mon 11 March 2024
B Division – Tue 12 March 2024
A Division – Tue 26 March 2024
E Division – Wed 27 March 2024
HBF Stadium, Stevenson Ave, Mt Claremont
Nominations open early January in the year of the competition.
click the button/s below to nominate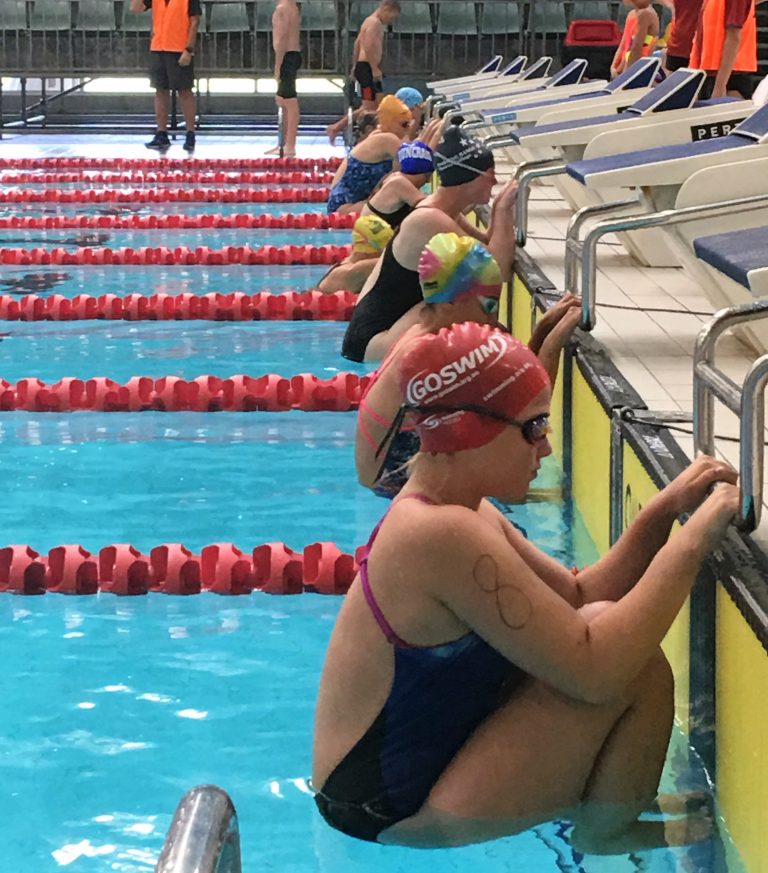 INFORMATION
INFORMATION BOOKLET
EVENT PROGRAMS
COST
RISK MANAGEMENT
MERCHANDISE
EVENT PHOTOS
INFORMATION
The Carnivals are conducted at HBF Stadium, Mt Claremont over 5 days.
Schools are graded based on results in the previous year. The top two from each carnival are promoted to the next division and the bottom two are relegated to a lower division. 
SSWA reserves the right to further adjust divisions to cater for nomination variations and changes in schools status.
Divisions are listed in the Information Booklet and below:
2024 Proposed Swimming Divisions – Click HERE 
D Division – Thu 7 March  – 9.45am start (Outdoor Pool)
C Division – Mon 11 March – 9.45am start (Indoor Pool)
B Division – Tue 12 March – 9.35am start (Indoor Pool)
A Division – Tue 26 March – 9.35am start (Indoor Pool)
E Division – Wed 27 March – 9.40am start (Outdoor Pool)                                         Black & Gold Carnivals run concurrently TBC
2024 Information Booklet – Click HERE TBA
SCHOOLS' BRIEFING NOTES Including School Officials Roster – Click  HERE 
INFORMATION BOOKLET
EVENT PROGRAMS
COST
RISK MANAGEMENT
MERCHANDISE
EVENT PHOTOS