PRIMARY CHAMPION SCHOOLS BASKETBALL
4 Weeks Prior to Competition Date (unless full)
Nominations open early January in the year of the competition.
click the button below to nominate
Schools are asked to ensure they register for the correct age group division
INFORMATION
EVENT DATES
DOCUMENTATION
EVENT PHOTOS
CHAMPIONS CUP
INFORMATION
The School Slam Series is all about creating a buzz around basketball!
Basketball WA is dedicated to fuelling champions and creating an environment where young athletes can have fun playing with their friends and learn to love the game.
The School Slam Series has both Boys and Girls Divisions.  Schools are able to register across two levels of competitions:
All Stars Division – Years 5/6 teams
Future Stars Division – Years 3/4 teams
The competition uses modified rules to allow for maximum participation, enjoyment and skills development.
Schools will be invited by Basketball WA to compete in the Champions Cup based on performances and attitude during the School Slam Series. Further information will be provided directly to these schools prior to the Champions Cup.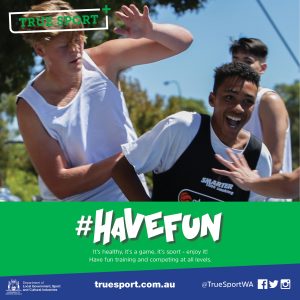 TrueSport is about sharing the true value of sport and recreation with our whole community. TrueSport is more than just fun; it provides life lessons around setting goals, social interaction and how to deal with achievements and disappointments which help shape the way we live, work and play.
 "The way we play together shapes the way we live together."
Read more about TrueSport here:
EVENT DATES
DOCUMENTATION
EVENT PHOTOS
CHAMPIONS CUP