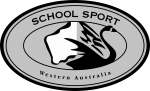 SSWA is a member body of School Sport Australia (formally known as the Australian School Sports Council – ASSC).
The Association had its beginnings around 1909 and has evolved into a major organisation that is widely recognised as the leading sports provider for school age children.
Since its inception the Association has operated under various titles including:
State Schools Amateur Athletics Association (1909 – 1920)
Metropolitan State School Sports Association (1921 – 1938)
Western Australian State School Sports Association (1939 – 1973)
WA Government School Sports Association (1974 – 1988)
School Sport WA (1989 – current)
Through the early developmental years sporting events conducted were along traditional lines with football, swimming and athletics forming the main focus. Over the years various sports were added to provide more rounded programs.
SSWA has participated in every Pacific School Games (PSG). The games is an international event involving the sports of diving, swimming, track and field plus other sports as determined by the host city. The PSG began in 1982 (Brisbane) with further Games held 1984 (Melbourne), 1988 (Sydney), 1992 (Darwin), 1996 (Perth), 2000 (Sydney), 2005 (Melbourne), 2008 (Canberra) 2015 (Adelaide) and 2017 (Adelaide).
In 1986 the Association began the transformation from a body generally managed by principals into the strong agency it is today. SSWA is the major player in the presentation of healthy physical activities through sport.
Currently the SSWA program offers 18 primary and 21 secondary school sports in 122 events that engage over 90,000 students and more than 6,000 teachers. At Interstate Championships SSWA nominates for 15 secondary and 12 primary sports and involves over 700 students and more than 120 officials.