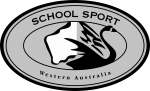 The Management Group consists of 14 voting members:
President
Treasurer
Primary Vice President
Secondary Vice President
Primary & Secondary Committee (5 members on each committee)
The main role of the Management Group is to:
Develop the organisation's Strategic Direction,
Maintain Financial Stability and Accountability, and to
Advocate for the organisation
In addition, the board also has access and support of one (1) Manager and two (2) Executive Officers from the Department of Education.  Their roles are to help with the management of SSWA employed staff and the operational delivery and implementation of policy, guidelines and events initiated from the membership and board.
The Management Group also has up to five (5) non-voting school based regional representatives.  Their role is to provide a report to the School Sport WA Management Group about sport and events in their region
School Sport WA appoints Management Committee Members for a 2 year term at the Annual General Meeting in March/April each year. 
Please follow the link below for more information or contact the SSWA Office.
PETER RICKERS

President | up for election in 2024

Physical Education Teacher, Specialist Football Program Coordinator

John Curtin College Of The Arts

Email peterrickers1@yahoo.com.au

SSWA Roles

Coach West Australian Schoolboys Football 1983, 1984, 1990, 1991, 1993, 1994, 1995
Tour leader West Australian Schoolboys Football 2007, 2008, 2010, 2011, 2012, 2013, 2014, 2015, 2017 – 19
School Sport Australia National Football Championships Convenor 2002, 2009 & 2016
Tour Leader International Sports Festival in Stellenberg Cape Town, South Africa 2004, 2005, 2006, 2007
Assistant National U/19 Football Coach – Australian Schoolboys – Tour to China/Japan 2011
National U/19 Schoolboys Football Coach – 2012 Australian Schoolboys tour to United Kingdom and Ireland
National U/19 Schoolboys Football Coach – 2013 Australia Schoolboys tour to Brazil and Argentina

Achievements

Life Member – SSWA
25 Year Service Award to Schools Football
Australian Sports Medal
Football Federation of Australia Instructor Coach
Asian Football Confederation "B" Licence Coach
Life Member – School Sport Australia Football

WAYNE BASEDEN

Treasurer | up for election in 2023

Head of Department Health & Physical Education

Willetton Senior High School

Email: wayne.baseden@education.wa.edu.au

SSWA Roles

School Sport WA Football Sporting Roles

School Sport WA Junior Girls Football coordinator
School Sport WA Organising Football Committee representative

School Sport WA committee Roles

School Sport WA Treasurer
Management Board Member of School Sport WA
Department of Education WA Project Manager

School Sport WA Alternative Sporting Roles

School Sport WA National Championship Convenor Soccer, Netball, Softball, Triathlon, Eight Ball, Country Week
School Sport WA Sports Secretary for Badminton and Eight Ball
Acted as Executive Officer for School Sport WA

External Sport Roles

Member of the WA Course Advisory Committee Physical Education Studies for Schools Curriculum and Standards Authority
Past WA Schools Curriculum and Standards Authority Chief Marker WACE Football exams

Achievements

SSWA Life member
Asian Football Confederation "B" Licence Coach

School Sport WA Football Sporting Roles

Western Australian School Sport Girls Football Manager.
Western Australian School Sport Girls Football Coach.
Australian Schoolgirls Football Coach
Australian Schoolgirls Football Asst Coach/Manager

Qualifications

Bachelor of Physical Education (ECU)
Post Grad Certificate in Sports Management (ECU)
Post Grad Degree in Business (ECU)
Masters in Business Administration (ECU)

SECONDARY REPRESENTATIVES

KELVIN BROWNER

Vice President Secondary | up for election in 2023

Email: kelvin.browner@education.wa.edu.au

SSWA Roles

Vice President SSWA Management Committee (2017 – present)
SSWA Management Committee (2005 – present)
Basketball Convenor (2012 – present)
Basketball Sport Coordinator (1984 – 2011)
Championship Convenor SSA Basketball Championships (Perth 2006)
Athletes with Disabilities Convenor
Basketball League Coordinator (1984 – 2019)
Life Member SSWA
Pacific School Games WA Liaison Officer

Sydney 2000
Melbourne 2005
Canberra 2008

Pacific School Games Swimming and Diving Tour Leader
Pacific School Games Basketball Tour Leader

Achievements

State basketball player and coach for 42 year
Level 2 NCAS Coaching Qualification.
Association Level NCAS Coaching Qualification
Basketball Program Coordinator at Woodvale Secondary College (1986 – 2019).
Team Manager for the Australian Paralympic Wheelchair Basketball Team (Rollers)

Silver medal at the Paralympics in Athens in 2004,
Bronze medal at the world cup in Amsterdam in 2006,
Gold medal at the Paralympics in Beijing 2008

Head Coach of the WA Wheelchair Basketball Team (Perth Wheelcats) in the National Wheelchair Basketball League (2011 – 2016)

National Champions 2013
National Champions 2014

Assistant Coach of the WA Wheelchair Basketball Team (Perth Wheelcats) in the National Wheelchair Basketball League (2019 – 2010)
National Wheelchair Basketball League "Coach of the Year" 2013
National Wheelchair Basketball League "Coach of the Year" 2016
Wheelchair Sports WA "Coach of the Year" 2013
Basketball Sport Coordinator SSWA
Basketball Convenor SSWA
Management Committee Member SSWA
Previously coached and managed the state school boys basketball teams
Basketball Program Coordinator Woodvale Secondary College (1985 – 2017)
Level 3 Classroom Teacher
Cert IV in Workplace Assessment & Training

JUSTIN BURT

Secondary Committee Member | up for election in 2023

Head of Department Health & Physical Education

John Forrest Secondary College

Email: Justin.Burt@education.wa.edu.au

SSWA Roles

School Sport WA Football Advisory committee 2008-present
Chairman SSWA Football Advisory committee 2018-present
SSWA Secondary AFL Sports Coordinator 2018-present
SSWA Management Board Member 2017-2019, 2021-present
 

School Sport WA Sporting Roles

Western Australian School Sports Boys Volleyball Manager 2018-2019

   


NATHAN TRENGOVE

Secondary Committee Member | up for election in 2024

Program Coordinator – Student Services Lower School

Swan View Senior High School

Email: nathan.trengove@education.wa.edu.au

SSWA Roles 

SSWA Management Committee (2021 – present)
SSWA Secondary Basketball Coordinator (2017 – present)
SSWA Northern Suburbs Basketball League Coordinator (2015 – Present)
12s Boys SSWA Basketball State Team Manager

Terrigal 2016 – Bronze Medal
Pacific School Games Adelaide 2017 – Bronze Medal
Darwin 2018 – Bronze Medal

12s Boys SSWA Basketball State Team Coach

Bendigo 2019 and 2020
South West Tour 2021

Achievements

 

Under 20 Basketball WA State team reserve
SSWA State Schoolboys squad
State Basketball League player (2004-2006)
State Basketball League referee – 10 years
National Basketball Championships referee
Perth Wildcats training player (2006)
Basketball Coordinator at Warwick Senior High School (2015-2018)
WA Secondary Teaching Administrators' Association (WASTAA) Executive Member
SCSA Curriculum Advisory Council
ACHPER WA Board Member –Driving Excellence (2018-2019)
Department of Education WA People's Choice Award nominee 2016
Board Member – Warwick Senior High School (2015-2018)
Board Member – Swan View Senior High School (2021 – present)

 

ANDREA RUNDLE

Secondary Committee Member | up for election in 2023

ASL 1 S.R. TAFE
South Regional TAFE

Email: andrea.rundle@srtafe.wa.edu.au

SSWA Roles

Tour Leader / Manager Primary Tennis – Bruce Cup
Tour Leader / Manager Secondary Tennis – Pizzey Cup
Sports Coordinator for Primary & Secondary Tennis

Achievements

10 year SSWA service award
2010 Australian Teacher of the Year Award – National Excellence in Teaching
Level 3 Classroom Teacher
State Advisory Panel for Engagement in Education
Senior School Engagement Program Coordinator
University Colleague for Curtin & ECU Education Departments

VICKI DELVES

Secondary Committee Member | up for election in 2024

Principal Consultant: Curriculum Support – Statewide Services

Health & Physical Education Consultant

Email: vicki.delves@education.wa.edu.au

SSWA Roles

SSWA Secondary Committee Member
SSWA Coach/Manager – Cross Country & Cricket

External Sport Roles

Member of the WA Course Advisory Committee Physical Education Studies for Schools Curriculum and Standards Authority
President City Triathlon Club

Achievements

Head of Delegation School Sport Australia – Cross Country  2020

School Sport Sporting Roles

Western Australian School Sport Girls 12 Cricket 2021
Western Australian School Sport Cross Country 2012, 2013, 2014, 2015, 2016, 2017, 2018, 2019, 2020, 2021
Head of Delegation School Sport Australia – Cross Country  2020

Qualifications

Bachelor of Physical Education (ECU)
Cert IV Training and Assessment
Diploma of Events

GEOFF HAYES

Secondary Committee Member | up for election in 2024

Marine Education Teacher

John Tonkin College

Email: geoffrey.hayes@education.wa.edu.au

SSWA Roles

Appointed SSA National AFL Secretary, 2018
Appointed to SSWA Board as Secondary Representative, 2018
Awarded SSA AFL Girls Service Award, 2018
Foundation Tour Leader with the SSWA State Schoolgirls AFL team in 2009 and have toured every year since
SSWA Yachting Competition Coordinator since 2009
SSWA SAFC Competition Coordinator since 2007
School Country Week Coach and Team Manager since 1993
Foundation member of the SSWA Schoolgirls Advisory Committee with the WAFC since 1991
Secondary Coach of SSWA Champion Schools' teams since 1987 (AFL, Touch, Surfing, Hockey and Volleyball)

External Sport Roles

Peel Thunderbirds Youth Girls Assistant Coach, 2019
Coach Coordinator of Secret Harbour Football Club, 2017-2018
Assistant Coach of Peel Thunder 16s development team, 2004-2008
Junior AFL Coach of Secret Harbour Football Club since 2005
Peel Football Umpires Association; President for six years, Life Member 2002 (officiated 349 senior games from 1989-2008)
Peel Touch Association since 1991; President for six years, Life Member 2006 (still playing, refereeing and on the Committee)
Fitness Advisor at East Fremantle Football Club, 1986-1988

Achievements

Awarded SSA AFL Girls Service Award, 2018
Awarded Secret Harbour Football Club "Coach of the Year Award", 2013
WAFC named the Peel Umpire Development Group the "Geoff Hayes Development Squad", 2010
Awarded Peel Football Umpires Association "Field Umpire of the Year Award", 1999
DoE Physical Education teacher since 1987 (Hollywood SHS, Coodanup SHS, Mandurah Senior College, John Tonkin College)

PRIMARY REPRESENTATIVES

NARELLE SCOTT

Primary Vice President | up for election in 2024

Music Specialist

Tuart Rise Primary School

Email: narelle.scott@education.wa.edu.au

SSWA Roles

 2012 – 2015 – Manager SSWA Under 16s Girls AFL Team
2016 – 2018 Manager SSWA Under 15s Girls AFL Team
2019 – Tour Leader SSWA Under 15s Girls AFL team
2021 – Tour Leader SSWA Under 12s Girls AFL Team
2016 – Present Member Management Committee

Achievements

Narelle has been actively involved in female football for over 10 years through her involvement at a school and community level.  She is an AFL School Ambassador and has previously won the state award for promotion of female football in 2012 and 2014, and in 2015 and 2016 was awarded the Primary School Ambassador of the Year.   When teaching in the South Fremantle District she was presented with a special recognition award in 2012 and 2014 for her contribution to the district as a school ambassador.  In previous years, at a community level Narelle has been a member of the South Fremantle District Football Development Council as the representative for female football and the East Fremantle District Football Development Council as the Senior Club and Female Representative.  Narelle was an executive member of the East Fremantle Women's Football Club in the role as treasurer for 10 years and in 2019 was awarded Life membership of the club. Narelle was also recognised in 2017 by the WA Women's Football League when she was named the Lynette Smith 'Volunteer of the Year"

  ………………..

JOHN LAWNICZAK

Primary Committee Member | up for election in 2023

Teacher

West Greenwood Primary School

Email: john.lawniczak@education.wa.edu.au

SSWA Roles

Primary Swimming Coordinator
SSWA Management Group Member
Primary Cross Country Committee Member and Race Starter
Coach/Manager of 7 State Cross Country teams
Manager of 4 State AFL teams
Coach Manager of 4 State Swimming teams

Achievements

Umpired over 700 AFL Community Football games
AFL Umpires' MDC (Community Football)
First Grade cricket captain (Suburban Turf)
School AFL coach
SSWA Life Membership awarded in 2013

LORRAINE FEDDEMA

Primary Committee Member | up for election in 2023

School Sport WA

Email: fedds1@gmail.com

SSWA Roles

Primary Schools representative SSWA Management Committee
Students with Disabilities Coordinator
Primary Track and Field Coordinator
Bruce Cup Committee member, 2013 and 2019 (Perth)
Pizzey Cup Committee member, 2014 and 2020 (Perth)
AWD Coordinator SSA Cross Country Championships, 2014 (Albany)
12U Hockey Girl's Tournament Director and Committee member, 2015 (Perth)
AWD Coordinator Cross Country, 2007 (Perth)
AWD Coordinator PSG, 2008 (Canberra)
Tour Leader Swimming and Diving, 2012/13/14/16/19
Tour Leader Volleyball, 2015/16/18/19/20
SSA Organising Committee member for Volleyball, 2017
Tour Leader PSG Goalball, 2015/17
Manager for Diving, 2018
Primary & Secondary Gymnastics Coordinator 2017-19

Achievements

SSWA Life Membership awarded in 2021
Primary School Teacher for over 45 years including; Physical Education Specialist for 15 years and Deputy principal for 7 years
Appointed Assistant Sprints and Jumps coach to the Australian Paralympic Team 1994-2007 including;

World Championships for Athletes with a Disability, 1998-2002
Sydney Paralympic Games, 2000
Atlanta (1996) and Athens (2004) Paralympic Squad
Festpic Games (1999)
Global Games Head coach (2004)
INAS-FID Games (2002/03/05/07)

Melville Little Athletics Association Life Member
20 Year Service Award WA Little Athletics
Volunteer of the Year for Perth Redbacks Basketball Club, 1994
Nominee and finalist for WA Volunteer of the Year, 1994
Level 5 National T&F Accredited Coach (Jumps)
Level 4 National T&F Accredited Coach (Sprints)
Level 3 National Accredited Hockey Umpire (umpired international players and teams)
WA Female Hockey Umpire of the Year, 1986
Played Hockey at A level for 3 years at Pirates Hockey Club
Played Basketball to A reserve level
Coached at junior level basketball, hockey and T&F

 

ROYCE PUCCINELLI

CLAYTON BIRD

Primary Committee Member | up for election in 2023

Physical Education Teacher

Pine View Primary School

Email: clayton.bird@education.wa.edu.au

SSWA Roles

Secondary Boys Basketball Manager 2008 –2016
Primary Management Committee 2013 – current
Primary Cricket Boys Manager 2016
Assistant Championship Director AFL 12s , 2019 (Mandurah)

Achievements

Project Officer Fundamental Movement Skills & Fundamental Game Strategies Professional Development 2013 – Current
Chosen to present at the ACHPER beginning teachers conference, ECU 2011
ACHPER Outstanding Service and Leadership in Physical Activity for WA  Winner 2009
Selected as Metropolitan facilitator for Fundamental Movement Skills 2009 – Current
Selected as Metropolitan facilitator for Fundamental Game Strategies 2009 – Current
Selected School Sport WA secondary boys basketball manager 2008
Selected as National Basketball League referee 2008 – 2012
Selected as State Basketball League referee 2001 – Current

DARYL MANSFIELD

Primary Committee Member | up for election in 2023

Principal

Broome Primary School

Email: daryl.mansfield@education.wa.edu.au

SSWA Roles

2001 – 2016, 2018 & 2019 SSWA Committee Member
2001 – 2014: SSWA AFL Coordinator (Primary)
2005 -2013: Coach, Manager, Tour Leader for SSWA State Cross Country Team
2005: Contingency Manager for Basketball (Pacific School Games)
2008: Liaison Officer (Pacific School Games)
2001 -2014: Assisted with the organisation and running of SSWA Swimming, Cross Country and Triathlon events

Achievements

SSWA Life Membership awarded in 2019

Daryl has had extensive experience as a specialist physical education teacher, Deputy Principal and Principal. He has been a strong advocate for active healthy lifestyles and has presented at forums for ACHPER, RAC, National Heart Foundation and at various educational conferences. He is currently working in the Pilbara and keen to promote sporting opportunities for all students throughout the state.

REGIONAL DELEGATES
 

JASON REID

South West Regional Representative

Bunbury SHS

Email: jason.reid@education.wa.edu.au

SSWA Roles

South West Sports Coordinator 2022- current
 
 

Achievements

Secondary Physical Education Administrator
 

 

TBC

South Coast Regional Representative