School Sport WA will provide any school with a SSWA medal to be used for a Sport Award at graduation ceremonies.
The medal will be provided at no cost to the school and will be blank, so it can be engraved by the school.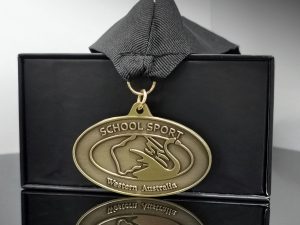 SSWA Antique Medal with Black Ribbon.